About Us
10:30 a.m. Sunday Celebration of Holy Eucharist
Outreach: Volunteers for Blue Ridge Food ministry meet every 3rd Wednesday at Columbia Baptist Church at 9:00 a.m.
We are congenial and welcoming people united in worship.
St. John's is located in Fluvanna County at the confluence of the James and Rivanna Rivers, and draws worshippers from Fluvanna, Goochland and Cumberland Counties. The congregation includes members with established ties to the Episcopal Church and to St. John's as well as members from a variety of other traditions. All take an active part in worship and service. While diverse, we share a desire to reflect God's message of Good News in our daily lives and work.
Worship
We meet each Sunday at 10:30 a.m. for an hour to pray, sing, read scripture and hear the Living Word of God's guidance and hope. Holy Communion is celebrated each Sunday with a blessing, the sharing of bread and wine, and thanksgiving for God's presence.
Fellowship
Opportunities include a monthly pot-luck meal in our Parish House following Sunday service, annual events such as Homecoming, a free community BBQ, and a blessing of beloved domestic animals.
Outreach and Ecumenism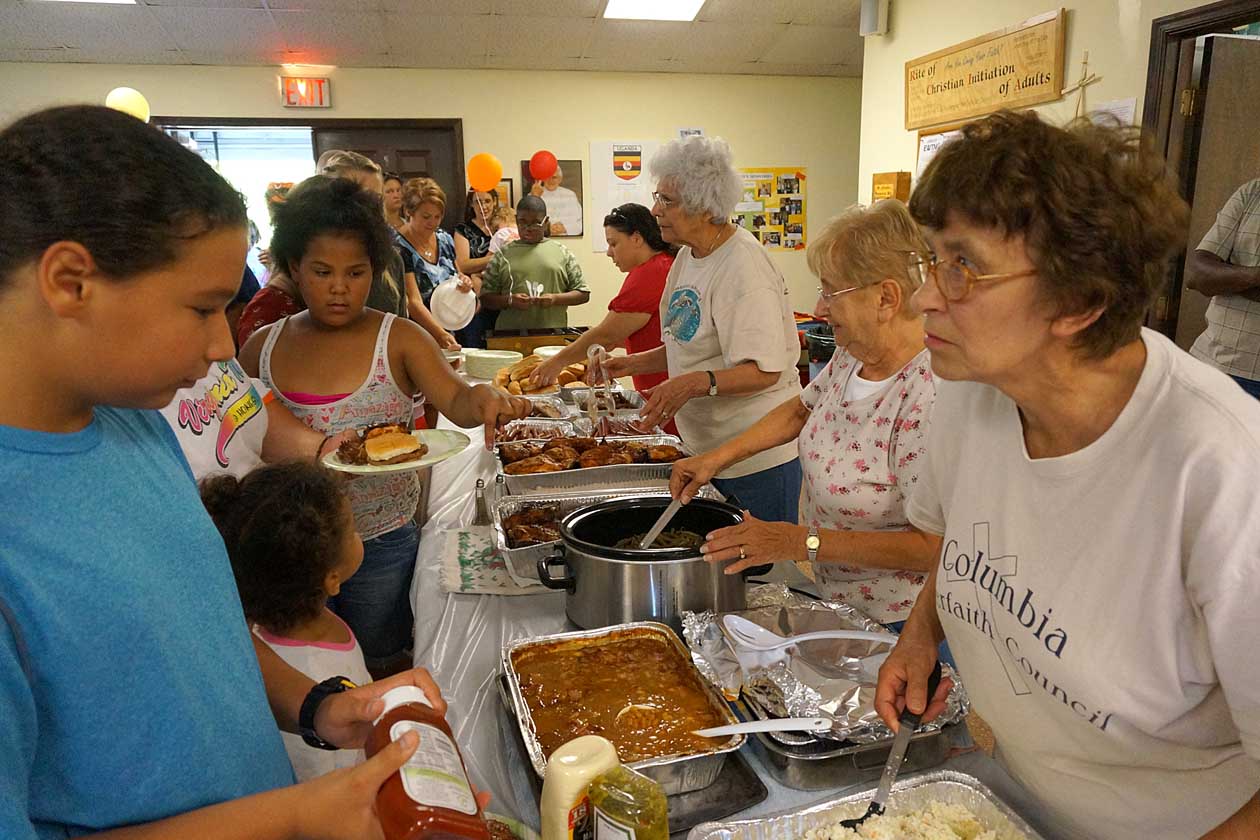 We are active in Columbia's Interfaith Council, made up of seven community churches and local citizens dedicated to the wellbeing of the town of Columbia. We participate in the Blue Ridge Food Ministry which distributes food to over two hundred households each month. We contribute to support services in three counties. We host a rotating Christmas service with other community churches in the spirit of ecumenism.